What a day, what a beautiful day, I loved it! The weather was so nice in my part of the woods, so nice in fact that we had a picnic at the park. My mom picked up Ella at school today and they went to the Grocery store to "pick up the supplies", according to Ella. Oh, and she picked everything out. We had egg salad sandwiches, potato chips, dill pickles, olives, sugar cookies, and Sunny Delight (which I could do without), but she did great picking out our spread. Here's a pic of them with my mom. Man, I so do love all these ladies!
Anyone want a Short Horned Lizard named Mushu? My brother-in-law Jeff bought this lizard as a pet for his little girl Grace about a year ago… well she doesn't take care of it and they want to get rid of it. They were about to let Mushu go free in an orchard behind their house, but she would freeze at night, so Mark spoke up and said we would take her. Poor Mark forgot one little thing, we are living at my moms house until our house is built and well, she's deathly afraid of anything that crawls… she pretty much freaked (to the point of throwing up) when Mark brought her home. She agreed to let her stay downstairs until we find Mushu a home. She is free to a loving family, extremely low maintanence, cool looking, and I want to keep her… but I can't, boo. She comes with her cage and heat lamps. If anyone wants her you can e-mail me at kmbphotography2003@yahoo.com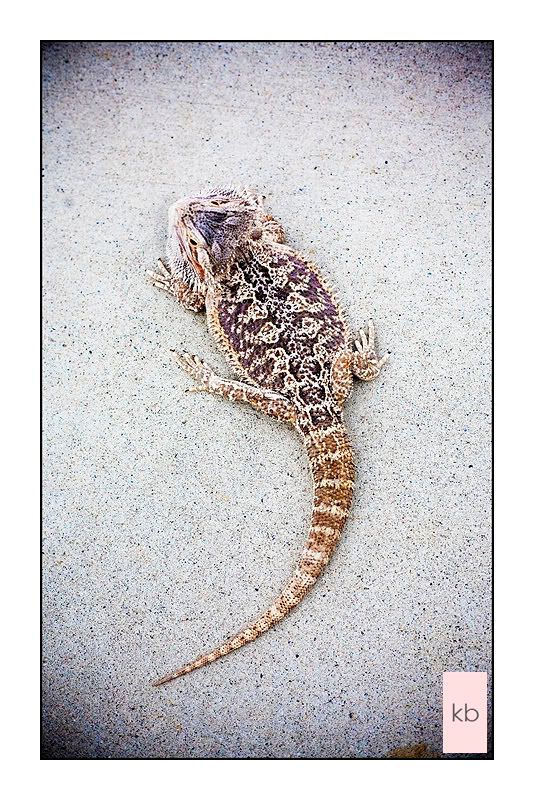 On another note… I got my haircut today and I love it! It probably looks the same as my "about me" pic but it's been a while since I've had great layers and bangs. I've had the hardest time finding the perfect stylist and well I finally found him. Stuart Fraser of Stuart Fraser Salon is my guy! And, you would never guess he did hair if you saw him on the street. He's a tattooed, motorcycle kind of guy that just happens to do hair, and do it WELL. He's been in the biz for 20 years and you can tell he still enjoys it immensly. He sat me down and combed through my hair over and over again, looking at it from different angles, holding it up, holding it down to see how it fell, he kept playing with it until he understood what my hair can and cannot do, I've never had a hairdresser do that before… I was quite impressed. Unhappy with your stylist? Not anymore!
Stuart Fraser Salon
40 West 100 North Provo, Utah
801-375-5368